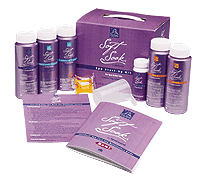 SpaGuard – When you use BioGuard® spa care products (SpaGuard® or Soft Soak®), you are enlisting a group of individuals whose expertise is unsurpassed in the spa and pool industry. Whose dedication to helping you achieve perfect water no matter what the individual circumstance is their number one priority. Whose sole purpose is making your spa the most enjoyable and trouble-free experience that you and your family will ever have. Whose dedication to the innovation and history of new product introductions is never matched, but often imitated. This dedication to service and the relentless pursuit of perfect water is inherent in the DNA of every BioGuard dealer.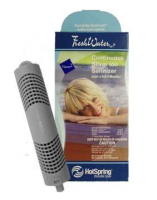 FreshWaterAg+® Continuous Silver Ion Purifier – The FreshWaterAg+continuous silver ion purifier further reduces the need for chlorine by introducing silver ions into the spa water that inhibit bacterial growth. Insert the cartridge into the filter of your Hot Spring® spa, and the silver ions are released automatically – there's no chance of under or over dosing. Simply replace the cartridge every four months.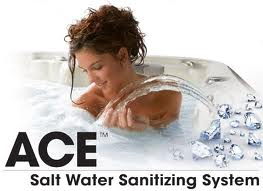 ACE – Enjoy peace of mind knowing the ACE Salt Water System is creating the sanitizer you need to keep spa water sparking — even if you haven't given water care a thought. Only Hot Spring offers an automated, low-maintenance water care solution like the ACE Salt Water System that enhances the quality of your spa water.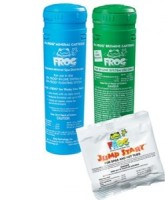 Spa Frog – We have two complete systems for spa owners depending on whether you are purchasing a new spa or have an existing spa in place. Both systems allow for long lasting, worry-free water care that gives you more time to relax.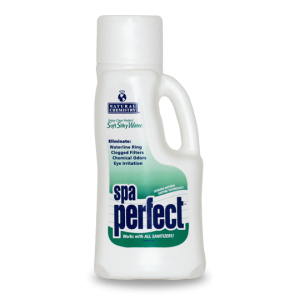 Natural Chemistry strives to:
Provide naturally based solutions to common problems
Make our products quick and easy to implement
Provide treatment programs for specific problems
Provide a wide variety of products to cater to many different needs